Nurturing the well-being of educators and parents, empowering them to change their narrative, so they can raise healthier, happier children.
The purpose of Alafea Institute is to empower amazing educators seeking to re-define their teaching via professional and personal development.
Why This Approach
It is our belief that in order for educators and trainers to facilitate transformation for their students they must first shape their mindset and transform themselves.
How Do I Get Started
First and foremost, gratitude is at the heart of everything we do and we grateful that you are taking the time to read our story. Thank You!
To continue your journey on the path of empowerment take some time to browse our website and get to know us. Be sure to check out our services and see which best suits your needs currently. If you are unable to decipher what training is right for you, book a consultation and let us guide you. We are here to serve you and facilitate your journey to becoming the empowered educator you were called to be.
Our service also include Recruitment of international teachers for full and part-time positions. All recruits will undergo our 'Shaping Your Mindset Training' with an option for you to customize on-boarding orientation training.
Discovery Calls (30 minutes)
Strategy Session (60 – 90 minutes)
Optimize your life as an Educator
Accountability Calls (15 minutes) Follow-up / Check-In
Why We are a cut above the rest
One of Alafea's most impressive attributes is her breadth of knowledge. Not only does she possess an in-depth knowledge but easily recognizes the problem and instantaneously solves it. Alafea's knowledge combined with her excellent problem-solving skills allows her to quickly adapt to any situation and provide timely and accurate solutions. I strongly recommend Alafea Institute for your consulting and strategy sessions.
Alafea Institute is a training institution on a mission to empower educators across the world via online and live trainings. It was founded by our Principal Alafea Tomlinson, a mother of three and two bonus kids who doubled as an educator and mother. She experienced firsthand the frustration of trying to develop professionally while trying to be present for her husband, kids and family…
Welcome Letter
Yippee!! You made it! Let me the first to officially welcome to our website. It has been specially curated for educators and parents like you. Whether you are simply browsing through our pages or searching for professional development courses, workshops, one on one consultation or simply looking for an authentic inspirational speaker …
Upcoming Workshops
 Alafea Institute will host 30 international teachers in Wuhan, China on Saturday, October 6, 2018 in the Shaping Your Mindset workshop. Participants of this workshop will be guided through…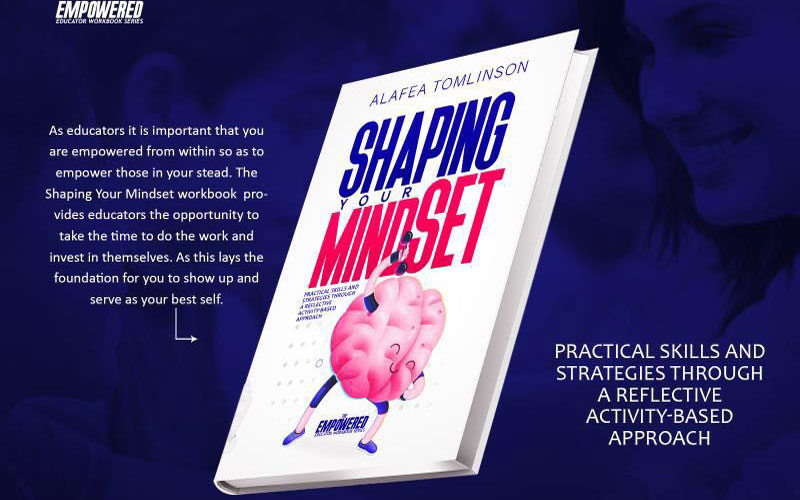 Book Release
As educators, it is important that you are empowered from within so as to empower those in your stead. The Shaping Your Mindset workbook provides educators the opportunity to take the time to do the work and invest in themselves …
Connect With Me!
Join our community of educators